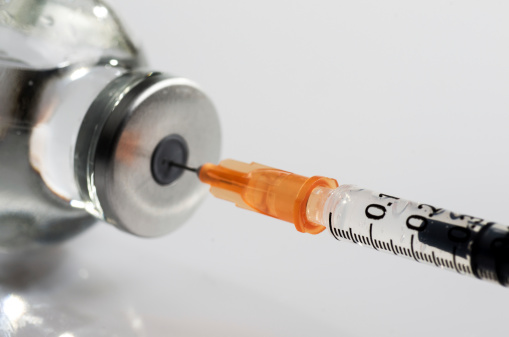 'Vaccination advice from Heathside Vets'
'To vaccinate or not to vaccinate?' that is the question frequently asked at Heathside Veterinary Surgery in Locks Heath, Southampton.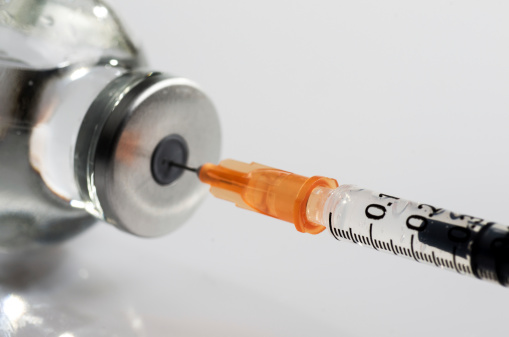 When I hear someone say 'I don't need to vaccinate my pet' or 'I can't afford pet vaccinations' I cringe deeply inside at the thought of an unprotected animal. I want to tell them the reality of what I've seen in the practice.
The horror of seeing blood erupt from both ends of a dog with gastroentiritis (parvo virus), cats drowning in their own body fluids...sends my mind racing back to a chilling episode in August several years ago during a daytime eclipse of the sun where for a few surreal moments the world went dark.
I can still live it, that poor dog Max, a beautiful golden retriever who hadn't been vaccinated because the owner had been told by a neighbout that animals didn't need them and she hadn't researched the prospects of a non-vaccinated dog.
The dog I saw that day left a trail of blood through reception and the owner was distraught as this was her second dog that week that had succumbed to parvo virus. Max was practically lifeless, having been stretchered in, with blood spewing out when he got through to the prep room.
The attending vet and every nurse present knew that the dog was in a bad way and as the eclipse ended and the sun emerged so the life ebbed out of poor Max.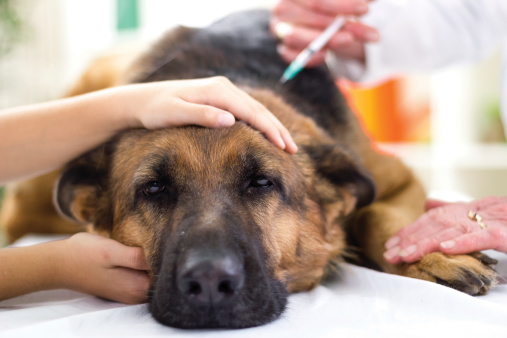 Sorry to start my blogging career on such a sad but torrid tale but the telling of it has a moral and I want to use it to forewarn you of the danger you put your pet into if you don't vaccinate.
Cats and dogs should be vaccinated against several contagious diseases especially as some of them are zoonic (that means transferrable to humans, such as Leptosporosis from rat urine).
If you can vaccinate 95% of a population against a disease you can stop the disease in it's tracks. The troule with many diseases is that vaccinations have become unpopular, witness MMR in children. That's not to say that it's not going to affect your child or pet adversely to vaccinate it. But and it is a big but, when you think of the number of children or pets that die of the disease because they haven't been vaccinated isnt that a far worse statistic?
If you feel that you don't need to vaccinate your pets then I implore you to think again. If its because you can't afford to vaccinate then I say you cannot afford not to. If you are willing to part with big bucks to buy a beloved pet then please factor in your pets health care; which if you are savvy doesnt have to cost a fortune.
Heathside offer a Healthy Pet Club package with a monthly payment plan so that it is affordable. Basic treatments are covered including annual worming, annual flea treatment and vaccination. For the sake of the cost of joining our vaccination programme you could end up with a horrific vets bill, a dead pet and years of regret. We at Heathside Veterinary Surgery don't want that to happen.
The new L4 vaccination by Zoetis for dogs is our star performer and it protects against more strains of Leptosporosis than any other vaccine out there. This super new vaccine, which we use every day, including in our Healthy Pet Club (bit.ly/1Ubn9dh) in two doses will protect your dog against more diseases than any other vaccine on the market. I know for a fact that Heathside only wants the very best for patients and I am proud to say that the word out there is that this is the practice to come to for the new, improved top of the range of cutting edge vaccines.
I spoke to the Zoetis rep who explained that this wonder vaccine now covers the four most prevalent strains of Leptosporosis (doubling its potency) and a lot of practices are reluctant to pay for this. Heathside is all about customer care and use this new vaccine for the good of their patients at no extra cost and for this I applaude them.
The proof of the pudding is in the eating and I am happy to report that we have had a record number of new pets signing up to our Healthy Pet Club and lets face it over 4,500 happy vaccinated pets are a weight off my mind. Pick up that phone and call us to join the Heathside Healthy Pet Club whether you have a rabbit, cat or dog, large or small we have an affordable package for you.
With many additional benefits to help you make significant savings throughout your pets life you cannot afford not to join. 01489 607001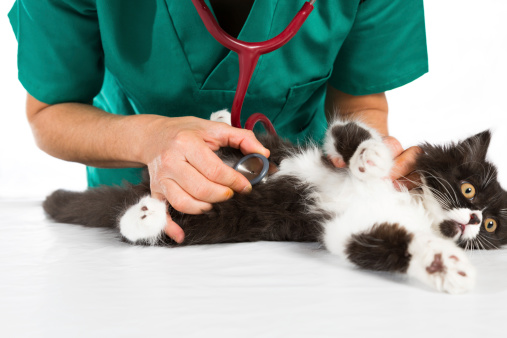 Testemonials about the benefits from current happy customers:
"...the regular health checks for my dog put my mind at rest. Thank you Heathside." NB of Whiteley
"I like the add ons such as 10% off my cats food and free health checks. When Sophie needed a dental I got a reduction in this too." DG of Locksheath
"When I turned up with my new puppy I was amazed at what I could get by joining Heathside's Healthy Pet Club. We have been members a few years now and I can't recommend it highly enough. Thanks." LC of Warsash
"Heathside Healthy Pet Club even cater for the rabbit!" NH of Sarisbury Green
For more information please call me on 01489 607001 I would be delighted to chat to you.
Danielle Giles
Heathside Veterinary Surgery