Nurse Clinics at Heathside
Nurse clinics at Heathside Vets
All our nurse clinics are by appointment and are held by qualified veterinary nurses, or those who have qualification in a specialist area.
All appointments are free of charge, but there is sometimes a small fee if there is a procedure carried out.
We currently offer the following nurse clinics:
Behaviour & Training
There are many aspects of behaviour and training issues we can help with. This can range from desensitisation clinics for pets who do not enjoy their visits to the vets, to helping with firework phobias.
Dental
We strongly believe oral health is a vital part of welfare. We will work together with you to develop a home dental care routine which suits yours and your pet's lifestyles. You will be invited in for regular checks and progress reviews to keep on top of periodontal disease.
Diet
With all the choices of pet food available, it can be difficult to see through all the packaging and claims and find the best diet for your pets. With experience and qualifications in nutrition, our qualified nurses will be able to give you advice, guidance and answer all your questions.
Geriatric
There are many problems our older pets face that can be caught early, and lots of practical things you can do at home to make your senior pets life more comfortable. We will invite you and your pet in for a general health check and to discuss all the factors that can change through old age.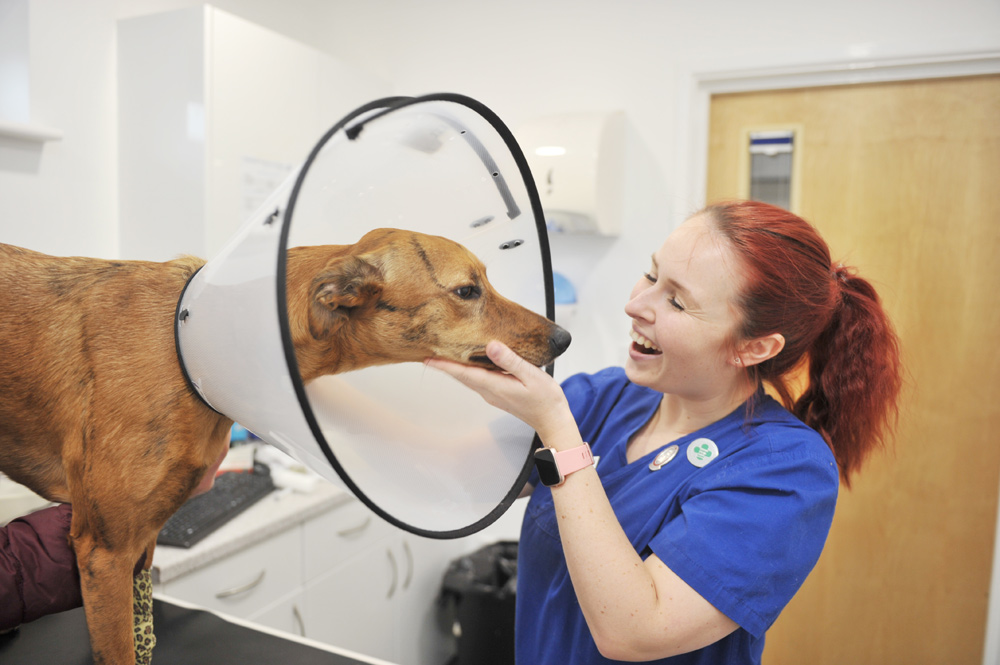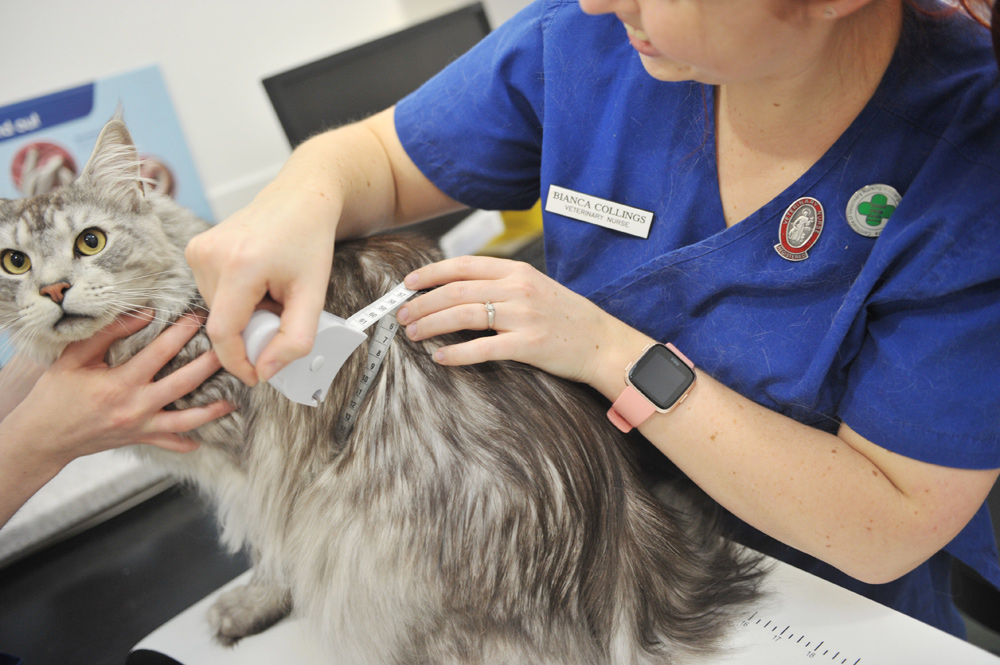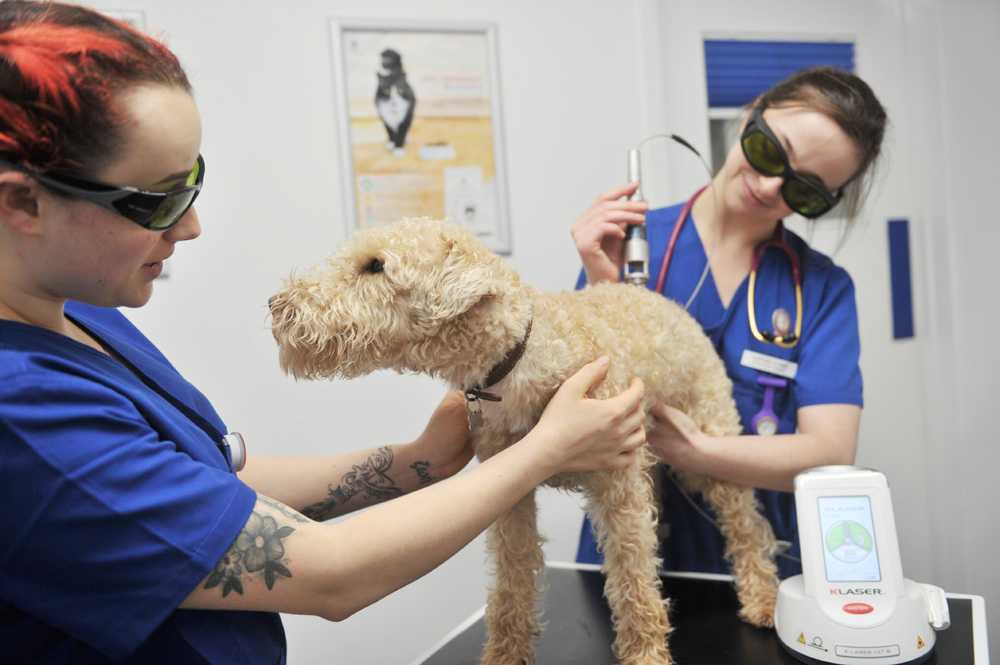 Junior Health
From 1st vaccine to 6 months of age, we will invite you in monthly for regular weight and growth checks, application of parasite treatment, and to answer all those questions that owning a new puppy or kitten will throw at you!
K-Laser
Our Class 4 therapeutic laser can be prescribed for a variety of conditions, from arthritis, wound care to stomatitis. Once a course has been directed from the Veterinary Surgeon, our Nurses are qualified to carry out the treatments.
Medication
We all know how difficult medicating your pets can be! Thankfully, our nurses have had lots of practice, and are on hand to assist giving medication such as worming tablets, immunotherapy injections or flea treatments.
Microchipping
Our qualified veterinary nurses are trained to microchip your pets to keep them safe event of any wandering!
Nail Clipping
We are able to clip nails of all species – from bearded dragons to guinea pigs!
Parasite Control
These days the options for parasite control are wide and varied, and, although essential can be daunting. We can discuss you and your pets circumstances to decide together the best combination of parasite control for you. We will also weigh your pets and demonstrate application.
Post Operative
After a surgery or procedure, our nurses will be able to perform wound checks, post-anaesthesia assessments and suture removals at no charge.
Puppy Parties
Heathside's puppy parties are a great opportunity for puppies to socialise, gain confidence and enjoy having a positive experience coming into the vets!We focus mainly on having fun, educating on puppy care and providing a safe and welcoming environment for the puppies to meet others including other breeds and people too! The 4 week course will also cover parasite control, basic training and q+as.
Weight Loss
At Heathside, we are passionate about weight control, and have won national awards for our dedicated weight clinic team. We will weigh, measure and chart your pets progress, as well as give you the support and handy tips to keep that weight off!
Book a nurse clinic today
If you are interested in any of the nurse clinics we offer at Heathside Vets, please call the practice on 01489 607001, or book online below: