COVID-19 NOTICE: Please click here for our latest advice regarding the COVID-19 pandemic
Heathside Veterinary Surgery
We are a friendly professional veterinary surgery in Locks Heath, Southampton who strive to provide the highest standard of veterinary care to you and your pet.
Heathside Veterinary Surgery
We are a friendly professional veterinary surgery in Locks Heath, Southampton who strive to provide the highest standard of veterinary care to you and your pet.
Heathside Veterinary Surgery
We are a friendly professional veterinary surgery in Locks Heath, Southampton who strive to provide the highest standard of veterinary care to you and your pet.
Heathside Veterinary Surgery offer 24 hour emergency cover 365 days per year.
Outside of the usual surgery hours please call 01489 607001 for our emergency service. Click below for further information.
Heathside's Healthy Pet Club is the best way to keep on top of your pet's preventative healthcare, save money, and keep them happy and healthy.
Read more about the wide range of services we offer at Heathside vets, including neutering, laparoscopic spays and surgery, nurse clinics, and much more…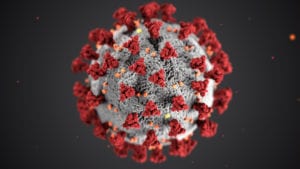 Notices
Here at Heathside Veterinary Surgery we regularly review the Covid-19 situation, involving all our staff and their concerns.
Read More
Does your pet look injured or unwell? Use our handy symptom guide to check the best course of action.
Our talented vets, nurses, and reception team strive to provide the best care to your pets at all times.
Established in 1998, Heathside Veterinary Surgery has provided a friendly and personal service to the community in Locks Heath.
Request your pet's repeat prescriptions, food and products online using our handy form.
Excellent customer service, very personal approach to each customer and their furry babies.I've moved from a very commercially driven Vet clinic and now we couldn't be happier.Thank you to ladies on reception, reception manager and Vet David.You were amazing with Neo and now also with Hammond.Thank you for being a human first not a business!

Lovely staff, very caring and great with our little kitten.

Martin Malone
18:00 17 Sep 21
First class vets. They look after my little dog extremely well. Lovely people

Martin Jeggo
06:43 14 Sep 21
Mario, excellent vet, realistic and very thorough. Whilst my cat is not out of the woods i am more than happy with the service and advice

Miles Foskett
12:11 10 Sep 21
Fantastic staff very knowledgeable and caring.

Penny Schroeder
21:22 16 Jul 21
Go above and beyond for you and your pet. Couldn't recommend highly enough.

Jocelyn Price
14:47 10 Jun 21
Wouldn't change, a fantastic place that care and understand how both animals and their owners feel in all situations.

Laura Howley
17:41 07 Jun 21
Friendly practice great service.

Mythical Skitz
04:52 01 Jun 21
Excellent vet practice, staff are all superb. Everyone you deal with so friendly, very reassuring for a worried pet owner. Also can provide a lot of services on site so your pet doesn't have to move between locations

Stephanie Llewellyn
16:28 13 May 21
Best vets in area by far. So helpful and informative.

Lisa Rowett
06:15 20 Apr 21
What a wonderful place! You can not ask for anymore than what they deliver. very professional and very high standards. And I reckon they are the most reliable around for prices. Would definitely recommend and ill definitely use again. I had a c section on my French bulldog and we paid under £900.00 I was quoted £2000.00 to £4000.00. Tristan was our vet id say he's absolutely superb. Thank you Heath side.

Kelly Taylor
14:28 08 Apr 21
Very professional veterinary practice with really good staff. We attend 6 monthly with two cats for routine check up and injections.It would be nice if there was a covered outdoor area for customers waiting for their animals during Covid since we are not allowed inside.

David Cockshoot
15:40 29 Mar 21
Heathside staff are all very helpful & professional. They have always given my dog the best care & attention. Even through the lockdown, they have a good safe procedure for appointments.

Karen Harnett
18:14 15 Mar 21
Very well organised and efficient.

Stephen Parry
11:37 16 Jan 21
Always professional and friendly, would recommend Heathside Vets to everyone

Jill Kewell
13:34 05 Nov 20
Very compassionate when taking my dog to be put to sleep for the last time

We would like to thank Jeremy, Becki, Tristram (& Jenny) for 20 years of excellent care they provided Boris. Always being there when we needed them. Boris sadly passed away peacefully in his sleep on January 22nd 2020. Thank you from The Taylor Family. x 05-02-2000 - 22-01-2020 friendly, professional staff. Couldn't have genuinely cared more for my dog who was very I'll & needed emergency surgery last year. Staff cared for me also knowing I was extremely worried. Thanks to heathside my baby just had her 15th birthday. I took my little girl cat to be spayed a few days ago, turns out she's actually a he 🤣 staff were so lovely, we had a little giggle about it and they carried on with the neutering.So lovely 🐾 x Thank you so much to Heathside Vets and their amazing staff, who looked after our much loved terrier. Over night, Red couldn't put weight on one of his paws and appeared to be in pain. The staff quickly made an appointment for us and we were seen within an hour of making the call. After some investigation, it was discovered that he had an infection from stepping on something in the garden.The staff and service from the practice was fantastic, especially from Vet Tris and Nurse Sophie Lumb. They both stood out for their amazing team work and bedside manner. Tris gave honest advice on how to treat Red and we felt we could call on him should we have any worries. Sophie was empathetic and eased our nerves with regards to administering medicine and his after care. We even received a follow up call from her on a Sunday. They are a credit to your great team. Thank you Heathside for taking care of our beloved pet. Jeremy is not only a great vet but he's great with our two dogs - in fact he's been great with all our dogs since we moved into the area...the best bit is our dogs love him so never any concerns.. Thursday was the hardest day for me and my family. We had to say goodbye to our baby Jet, after 13 years. I can't recommend Heathside enough. Our family decided to have this done at home, it wasn't a simple visit Jeramy. He was with us for over an hour and a half. They had to much care and compassion for us and Jet and our other animals. Thank you! I can not thank Heathside and all the team enough - not only for the outstanding care to my dog throughout but to me as a concerned dog mum. I have had the pleasure of having David the vet throughout most of the care and treatments - he is caring, thorough in what he explains, and patient with any questions I have. All the nurses and receptionists are so caring and friendly too. I had Candice greet my dog and I before surgery yesterday morning and she really put my dog and I at ease. Thank you all so much for everything x A huge thank you to Tristram & Becky for not giving up on Baxter, they've cared for him as if he was their own dog. I would just like to say a big thank you for taking good care of my darling 16 yr old Toby, I have just collected his ashes and he's in the sweetest casket, back home where he belongs. You made the whole process as easy as it can be, and I'm happy my boy went peacefully at home. Thanks again Faye. 💔🌈💕 Amazing vet Would not go anyway elseOverthe years they have been amazing with our pets All the staff from Jeremy to the nurses ,are so compassionate about their service Staff are amazing and always very caring First class service. Everything clearly explained and good treatment and advice given at all times Excellent vets. Highly recommended. My dogs have been with them for years and they have always received amazing care. The staff are kind and caring and always make you feel welcome. Tristram saved our little mans leg after he damaged a ligament in his leg. Can never thank them enough. I've had other dogs operated on in the past and my animals and me (neurotic mother) have always received the same exceptional service. So sadly we had to say goodbye to a beautiful Ellie after nearly 17yrs Clare the vet came to the house so we could say our final goodbyes at home with Ellie in her bed They were kind compassionate professional and patient which allowed us the time we needed and to feel we had ended her amazing life the right way for us Thank you so much Lisa Hicks