Meet the Heathside Veterinary team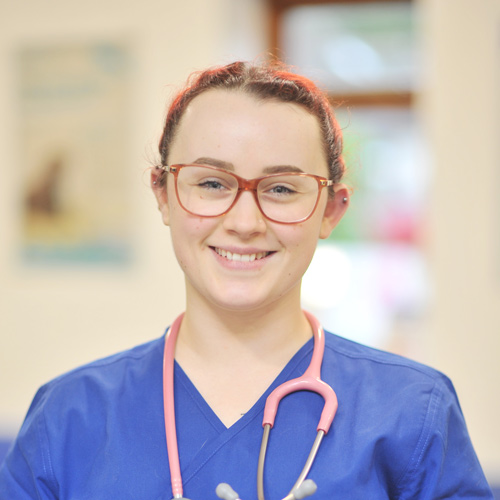 I started working at Heathside in April 2019 as a receptionist and loved interacting with clients and their pets on a daily basis.
In January 2020 I put on the blue uniform and joined the nursing team as a student veterinary nurse! Needless to say I was thrilled; every day brings new challenges and new things to learn.
I love working as part of the Heathside family who are a wonderfully supportive team. They will be invaluable as I head towards starting college this September as well as when I start my nursing course at Sparshalt. I am already interested in surgical and emergency nursing. However my favourite part of the job will always be building a rapport with Heathside clients and their pets.
I have a very affectionate cat called Felix whom I love to bits.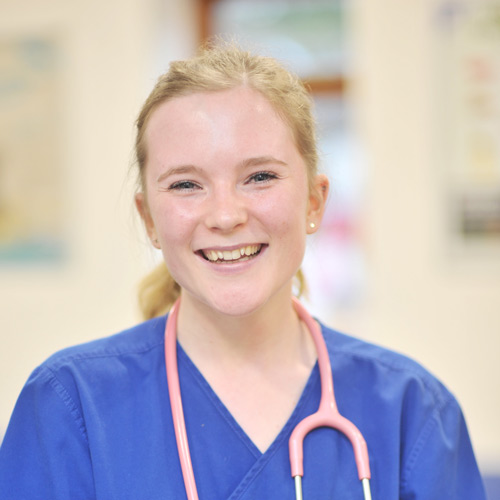 I am in my third year of university, and I will be qualifying in 2021. I have particular interest in scrubbing into surgeries, as it gives me another perspective of being in theatre. Being here for a year has really allowed me to develop my skills that I learnt at university, and use them in a practical way.
I joined the surgery in2017 and enjoy the variety that working at a busy veterinary surgery brings, including getting to know the clients and their pets. We have a fantastic team here at Heathside which makes it a great place to work.
In my spare time I am the manager and first aider for a junior rugby team and spend most Sundays in the winter standing in the rain on the side of a rugby pitch somewhere, but it is great fun! When I'm not doing that, I love taking Olive our very bouncy Romanian rescue dog out for long walks, exploring the countryside or the beach.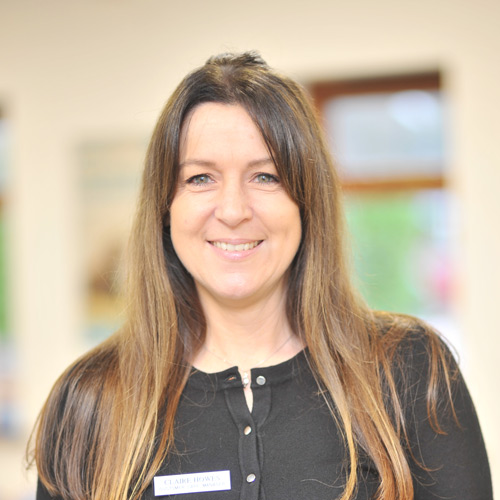 I joined the Heathside Team back in 2000 as the receptionist and re-joined again in 2015 after having my children, this time as a customer care manager. I consider myself extremely fortunate to be working with such a dedicated team. It is very rewarding to see so many faces returning year on year with some of their 'golden oldies' as well as their new pets.
I spend the majority of my spare time at my local riding school where I keep my horse Lady on livery. I can often be seen riding around the farm is all weathers which keeps me fit and active. At home my beautiful Bengal cats Stan and Ollie and my children keep me on my toes!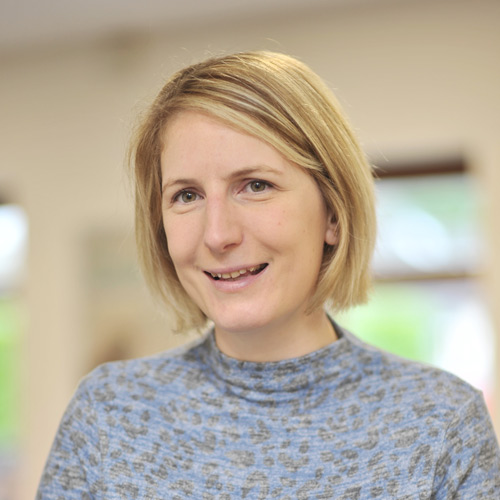 Having completed my nursing qualification in 2006, I soon started to work at Heathside. Growing up with a range of animals at home means I have a keen interest in animal health and wellbeing, but I also enjoy supporting clients in caring for their pets.
Working at Heathside over the years has allowed me to engage in varied job roles including Head Veterinary Nurse before going on maternity leave.
Since returning to work I am now a Practice Administrator, working 2 days a week to also accommodate me being a mum to my young family.
You will find me in the offices at the surgery answering phone calls, assisting with any questions or queries and also helping to continue the development of the surgery and staff which is something I enjoy.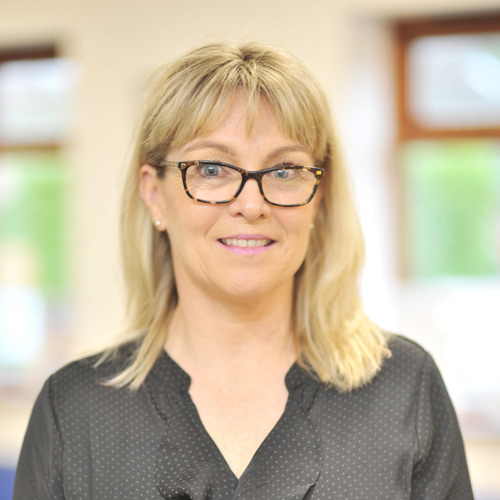 Danielle Giles
Advertising, Marketing & Social Media
Having breathed and lived Heathside since its conception in 1998 I am very proud of the surgery it has become. I thoroughly enjoy my role in advertising and marketing to promote this great veterinary business; it gives me great job satisfaction.
Heathside gave me my first taste of social media, which can be tricky at times! However we have a great following and I have got to know many clients and their pets. We encourage interaction with our Facebook, Instagram and Twitter feeds, and I love reading people's comments.
I work alongside a great team of dedicated and caring people, and knowing we are a part of the heart of the local community is very rewarding.
Outside work I enjoy family time in the great outdoors; rearing two unruly kittens and sneaking a weekly ride on my mare Tammy.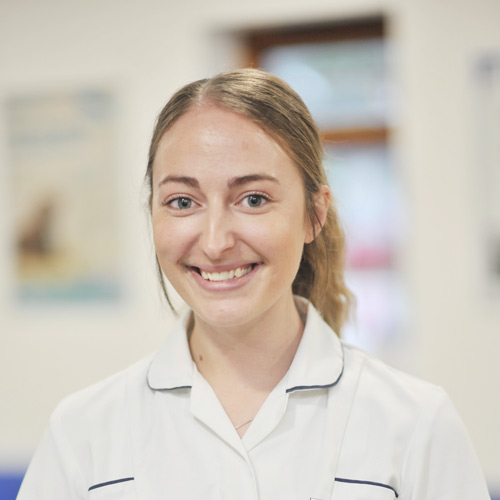 Cheryl has been a member of the reception team since March 2018. Cheryl grew ip surrounded by animals and combining this with her genuine like of people she has landed her ideal job working in a vets.
Meeting hew people and their pets is very rewarding, especially when you are able to help them.  Giving good advice and helping owners to help their animals is very satisfying; the work is so varied and interesting I couldn't imagine doing anything else.
My first love has to be dogs!